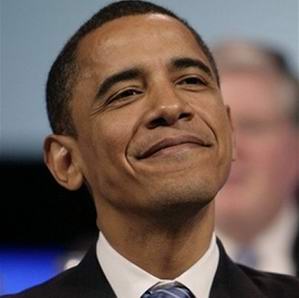 "Because I can!"
Washington DC, Nov 15, 2010.
President Obama declared that the new health care law "is going to be affecting every American family." Except his own, of course.
The new health care law exempts the president from having to participate in it. Leadership and committee staffers in the House and Senate who wrote the bill are exempted as well.
Many large unions and corporations told us that National Obamacare was "the best thing for America" but they are now seeking... and getting... exemptions for themselves from this law from the White House.
These are the same people who contributed millions of dollars to help elect Democrats, and who paid for TV and radio ads supporting National Obamacare. But now they say they cannot afford to stay in business if this law is applied to them. But they still believe it should be applied to "everyone else."
As with all bad legislation, the Democrat Congress started out by exempting themselves. This tradition goes way back to 1936, when the Democrat Congress decided to exempt themselves from the Social Security Act. And more recently they found it necessary to exempt the UAW (United Auto Workers) from National Obamacare.
"We think it's pretty funny. The jokes's on you!"
Here is a partial list of some of President Obama's, D-Kenya, friends and sponsors who have been exempted from this job killing bill after it was passed by the Democrat Congress. There are currently 111 groups expemted from Obamacare, with thousands more applications under review by the White House and the Lame Duck Congress.
All of these were initially in favor of this legislation, but now want it applied to "everyone but us" due to the high cost and poor quality of healthcare it will provide for their employees:
Aegis Insurance
Advanta
Aetna
Agricare
Alliance One Tobacco
American Fidelity
AMF Bowling Worrldwide
BCS Insurance
B.E.S.T. of NY
Captian Elliot's Party Boats
Carlson Restaurants
CIGNA
Cracker Barrel
CWVEBA
Darden Retaurants
Denny's
DISH Network
Dixie Group
Duarte Nursery
Employees Security Fund
GPM Investments
Greystar
GS - ILA
GuideStone Financial Resources
Hospitality Benefit Fund Local 17
IBEW Local 915
Ingles Markets
I.U.P.A.T.
Jack In The Box
Jeffords Steel and Engineering
Macayo Restaurants
Meijer
Metro Paving Fund
Musicians Health Fund Local 802
New England Healthcare
O'Reilly Auto Parts
Pictsweet Company
Plumbers and Pipefittes Union Local 123
PMPS - ILA
PS - ILA
Reliance Standard
Regis Corporation
Ruby Tuesdays
SEIU Local 25
Service Employees Benefit Fund
Sun Belt
Transport Workers Union
UABT
UFCW Allied Trade Health and Welfare Trust
UFCW Local 227
UFCW Local 1262
UFCW Maximus Local 455
Uncle Julios
United Group