Washington DC. Dec 20, 2010.
Speaker of the House Nancy Pelosi, D-CA, is rushing through last minute legislation before she loses her post, and her super-majority, on Jan. 3, 2011.
"We have to make hay while the sun shines," she told us.
"We only have a few days left before the Republicans take control and start repealing some of laws we have passed."
"We know they will roll some of this stuff back, but they can't repeal all of it. Some of it will stick," she gleefully said.
Speaker Pelosi and Senate Majority Leader Harry Reid, D-NV, have accomplished quite a bit in the last few weeks. Among their notable accomplishments:
The START Treaty seems like a sure thing now. This treaty will give the Russians exactly what they want since it prevents us from initiating an anti missile defense system.The treaty is supported by the Russians, 100% of the Democrats, and a handful of liberal Republicans.
The Food Safety and Modernization Act was passed last Sunday. This law gives our government complete control of our food supply, and also grants blanket authority for federal agencies to impose international guidelines and standards on domestic food producers, so they can harmonize all American food production in line with the globalist Codex.
The Repeal of Don't Ask Don't Tell Policy was passed despite vigorous objections from our military leaders. The new policy will be to allow homosexual military personnel to openly engage in expressions of their sexual preference.
The Food Nutrition Act ("Hunger Free Kids Act") was passed. and this is the bill that will enforce First Lady Michelle Obama's school salad bar policy.
The Tax Compromise Package was passed, and included a huge increase for ethanol subsidies, and a 13 month extension of unemployment benefits that will extend benefits to over three full years,
The Net Neutrality Act was passed, and contrary to how it sounds, it has nothing to do with neutrality. It is designed to give the government complete control over the internet. The bill was supported by industry giants like Ebay, Amazon, Vonage, Microsoft and Yahoo.
The DREAM Act passed Pelosi's House, but will likely fail in the Senate. This law will provide a way for illegal aliens to achieve legal residency status if they arrived here as minors and have completed two years of higher education or military service.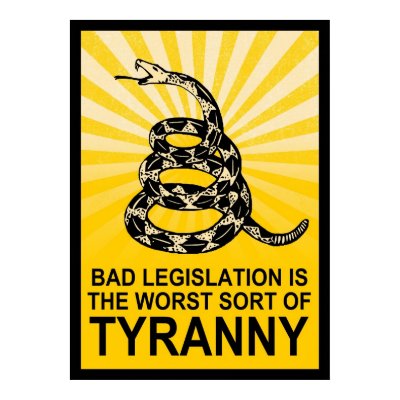 Speaker Pelosi is confident that most of these laws will withstand repeal efforts.
"It's a lot easier to pass a law than to repeal one" she said. "Which is why we have to get a lot done before the curtain falls on the 111th Congress and my super-majority" she said.
"These are but a few small steps towards imposing national socialism on America," she added. "Hopefully we can finish the job when we win back our majority in 2012."