"You told me it was all set!"
Chicago IL, Jan 24, 2011
. Rahm Emanuel, who left Chicago and his seat in the Congress to serve as President Barack Hussein Obama's, D-Kenya, Chief of Staff may not appear on the mayoral ballot in Chicago.
An Illinois appellate court ruled today that he does not meet the residency standard.
President Obama had hand picked Emanuel to replace Mayor Richard Daley, so he could have a strong ally running the corrupt Chicago Political Machine.
Even former President Bill Clinton endorsed Emanuel, and offered to campaign for him. But now all of this is in doubt. Emanuel will appeal this decision, and if he loses the appeal, he may have to find other employment.
Emanuel told a news conference he would appeal the decision to the Illinois Supreme Court and would ask for an injunction so his name would appear on the mayoral ballot.
"I have no doubt at the end we'll prevail in this effort," Emanuel said. "We'll now go to the next level to get clarity."
Emanuel, a former congressman, has been the front-running candidate in the race to succeed retiring Mayor Richard Daley. The latest poll by the Chicago Tribune showed Emanuel at 44%, more than double his closest rival, former U.S. Sen. Carol Moseley Braun.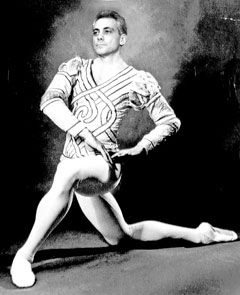 "We conclude that the candidate neither meets the [Illinois] Municipal Code's requirement that he have 'resided in' Chicago for the year preceding the election in which he seeks to participate nor falls within any exception to the requirement," the majority judges wrote.
Emanuel said that if he loses the appeal he will return to his first love, ballet. In his youth, Mr. Emanuel was a very talented ballet dancer.
"My partner Ron Reagan Jr. and I have this dream of going on the road with a two man show.
'Romeo & Romeo
,' a ballet loosely based on the Shakespeare classic play," he told us.