Washington DC, May 21, 2011.
President Barack Hussein Obama, D-Kenya, spoke yesterday at the CIA headquarters about the successful raid that killed Osama bin Laden in Pakistan.
During the course of this brief speech The Egotist In Chief used the words "I" or "my" 41 times.
The word "I" popped up 37 times, as he praised himself for finally nailing the global terrorist bin Laden.
To be fair, he did give the Navy Seals and the CIA some of the credit, but he emphasized that none of this could have been done without his direction, his decisions, and his leadership skills.
Here is a list of all 37 times President Obama referred to himself: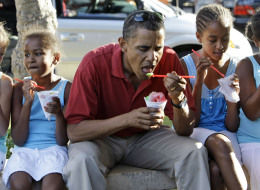 I knew that
I made the decision
I'm going to
I have never