The bloated 2012 Obama Budget is delivered to Congress
Washington DC. Mar 7, 2011.
President Barack Hussein Obama, D-Kenya, has made history.
His federal government posted the largest monthly deficit in history in February at $223 billion, according to preliminary numbers the Congressional Budget Office released Monday morning.
This one month deficit is higher than the entire twelve month deficit for the year 2007, the year the Democrat Party first gained control of Congress.
That figure tops last February's record of $220.9 billion, and marks the 29th straight month the government has run in the red — a modern record. The last time the federal government posted even a monthly surplus was September 2008, just before the financial collapse.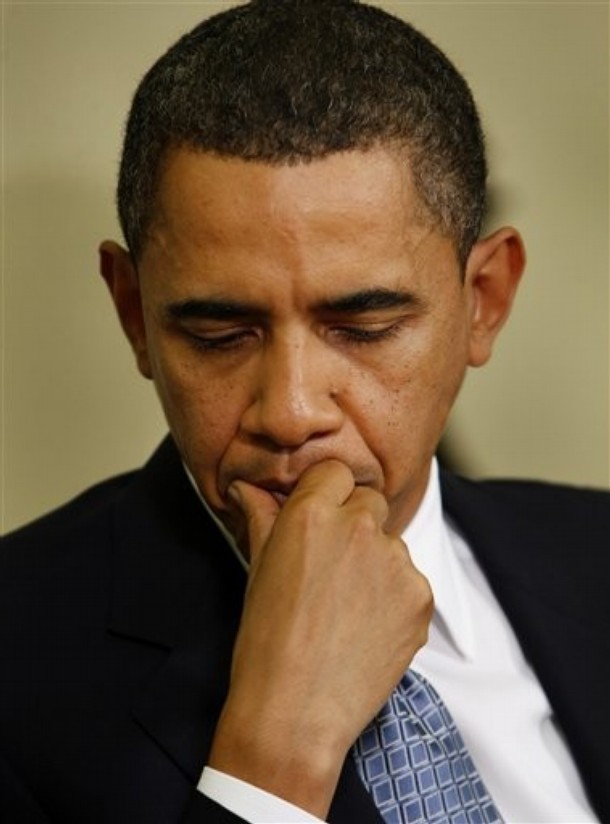 Last month's federal deficit is nearly four times as large as the spending cuts House Republicans have passed in their spending bill, and is more than 30 times the size of Senate Democrats' opening bid of $6 billion.
Senators are slated to vote this week on those two proposals — both of which are expected to fail — and then all sides will go back to the negotiating table to try to work out a final deal.
President Obama calls this latest record deficit "a step in the right direction" saying that we need much higher federal spending to "fix the mess I inherited from President Bush over two years ago."